Job Offer: CTO Hardware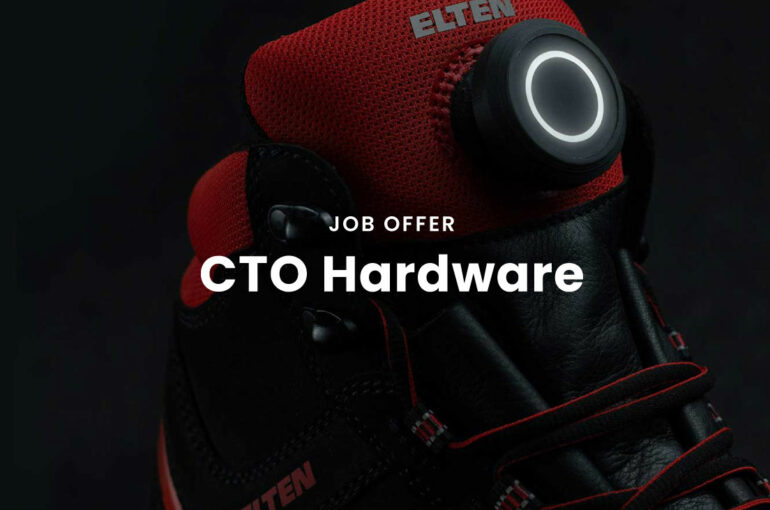 Boltware is a B2B start-up that brings IoT hardware and services to the clothing industry. We are looking for Chief Technical Officer for our hardware development section. Are you experienced in PCB design and engineering with the motivation to create a hardware/software platform almost from scratch? Have you worked in the field of IoT before including firmware development and connectivity via Bluetooth LE? Do you feel comfortable to work together with full stack developers to establish connectivity via our SDK? And are you interested in designing our overall technical strategy as well as details in realisation of our hardware modules?
By joining Boltware you will use your knowledge to shape and manage our hardware strategy in unique real-life challenges and release a real product that is going to redefine the clothing industry.
Responsibilities:
As the Hardware CTO at Boltware you will manage and develop the hardware of our wearable IoT devices and collaborate with software developers.
Your responsibility includes creation of the architecture and layout for the PCBs that run our wearable IoT devices that come in shape of a small puck. It also includes connectivity to periphery via a pin connector and to mobile devices via BLE.
You should be skilled in firmware development and interested in collaborating with product designers.
German language skills are a plus
You are a true team player who is committed to the team
What we offer:
Opportunity to create meaningful and game changing product and to steer a company in the hardware section.
As the Hardware CTO you have the chance to build your own team and collaborate with other experts in a dynamic environment.
You get the chance to enter the company in an early stage as a cofounder, take responsibility and grow with us.
International culture with open colleagues from all over the world
Your new team
We are one team that wants to get up in the morning and go to work with the feeling that we are doing something that gives us purpose, challenges us, and is fun. Our team combines industry insights from the wearable tech world, design skills and motivation to change the world. We are looking for you to become a part of it.
Get in touch:
Thomas Gnahm, CEO
career@boltware.org